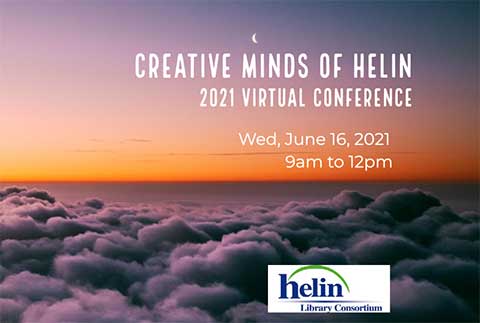 Schedule
2021
Wednesday, June 16th
9:20 AM

Launching a library inventory project with student workers during a Pandemic

Erika Gearing, Johnson & Wales University
Lisa Underhill, Johnson & Wales University


Zoom

9:20 AM - 9:50 AM

This spring 2021 semester a small team of JWU Library student workers embarked on an ambitious inventory project of the circulating collection at the JWU Downcity library. The project has unified the student team and helped them learn more about the library collection, the interoperability of library departments, and a wide variety of staff responsibilities.

9:20 AM

George Hart, Community College of Rhode Island


Zoom

9:20 AM - 9:50 AM

David Lankes has warned us of shortsightedness, risk aversion, and avoidance of new roles, while David Weinberger saw a great opportunity for us to position the library as a platform. This session addresses the threat and seizes the opportunity. Our tried-and-true Libguides platform, pushed to the limit, is a way to expand our role by sharing knowledge of all kinds, with everyone, across all departments in our institutions. Join us to see how it can be done.

9:20 AM

Writing about the Impactful Research Appointment

Meika Matook, Johnson & Wales University


Zoom

9:20 AM - 9:50 AM

During this presentation, Meika Matook will discuss her experiences writing her first scholarly article, "The Impactful Research Appointment: Combating Research Anxiety and Library Stereotypes." She will speak about the process of topic selection, reflection's role in writing, and the submission and editing steps. Open conversation about attendees' scholarly writing goals and/or experience will follow.